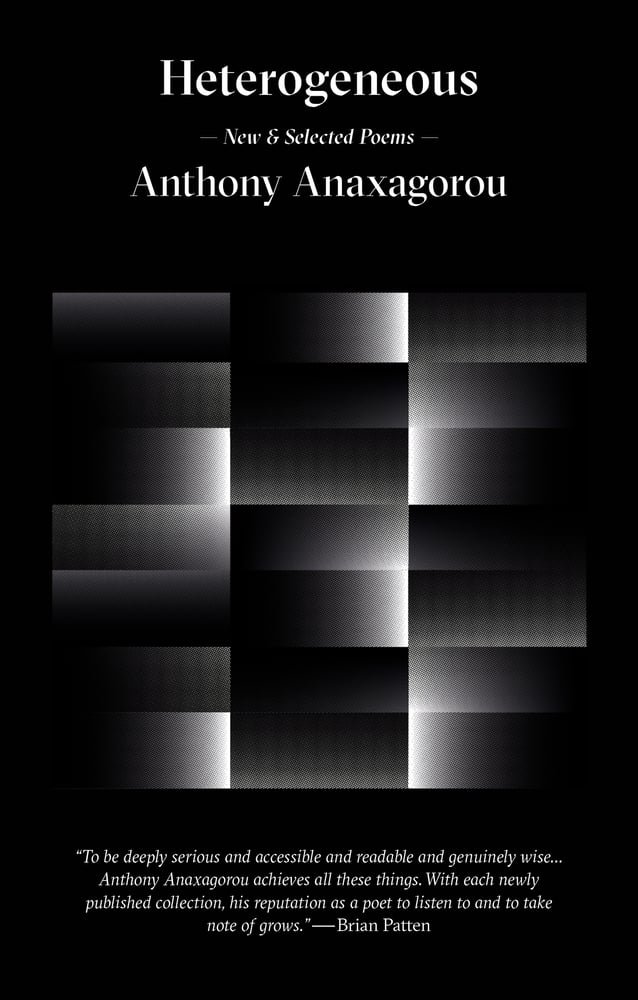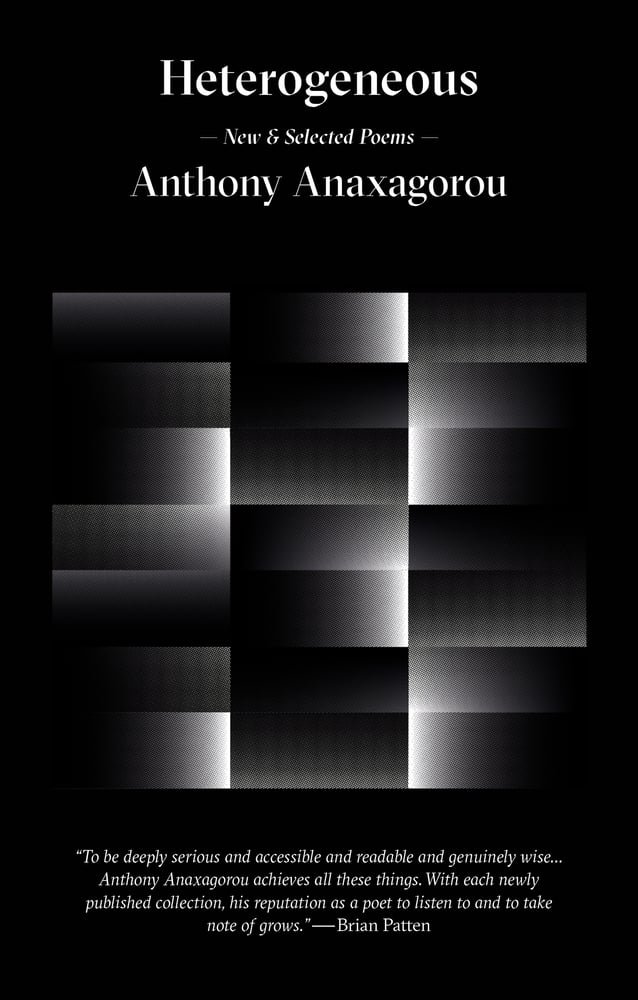 Heterogeneous - New & Selected Poems
£10.00
The winner of the 2015 Groucho Maverick Award, Anaxagorou offers the reader of Heterogeneous an insight into his poetry career, with work spanning from 2009 to 2016. These seven instructive years highlight the making of a poet who is now internationally acclaimed as a writer, educator and activist.
The poems in this anthology are raw, visceral and unapologetic, often simultaneously communicated in hushed, sparse and lamenting tones.
Covering love, loss, parenthood, politics and injustice, Heterogeneous is a fascinating journey of an accomplished writer attempting to unravel and diagnose something particularly crucial, intricate and tormenting about our advancing world.